POWER THROUGH THE FLATS AND LAUGH IN THE FACE OF HEADWINDS, HILLS, AND PERSONAL RECORDS WITH THE SPRINTER'S DREAM MACHINE, SPECIFICALLY CRAFTED TO PROPEL ITS RIDER TO THE TOP.
Highlights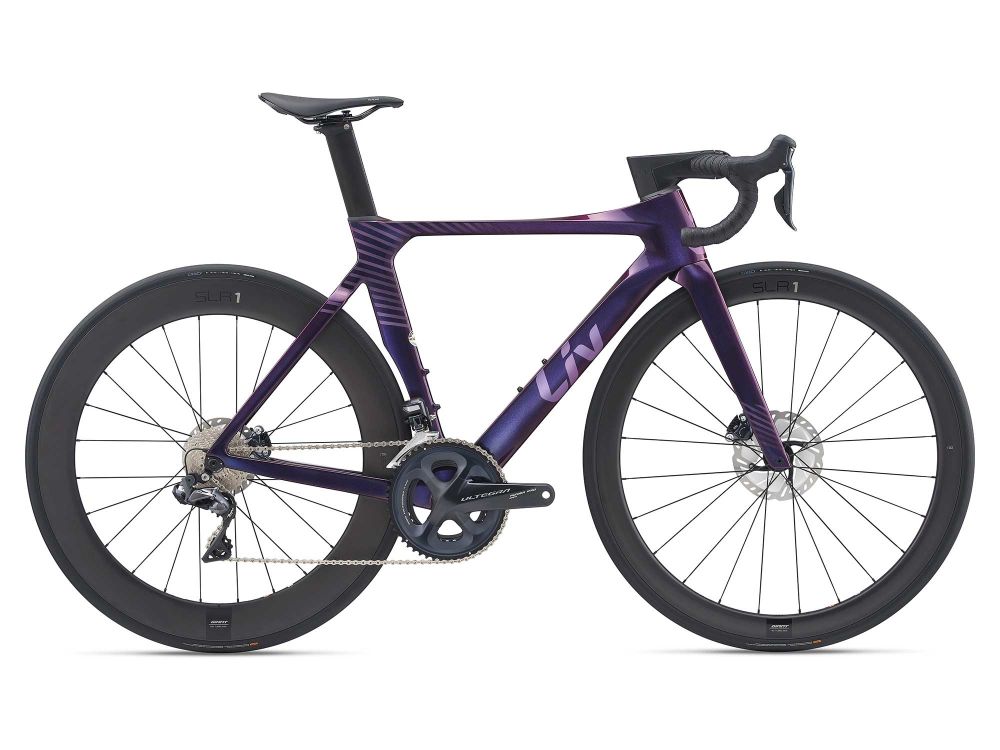 Gallery
Selecting any of the image buttons will open a larger image gallery with image descriptions
Techs & Features

Advanced Composite Technology
Giant a produit ce cadre dans sa manufacture, à partir d'un matériel de carbone brut de haute performance, offrant un ratio rigidité-poids élevé. Le triangle avant de ce cadre est assemblé et moulé en une seule pièce continue, utilisant un processus de manufacture unique appelé Construction Monocoque Modifiée.

AeroSystem Shaping Technology
Tubing shapes engineered using computational fluid dynamics (CFD) and wind-tunnel data to optimize each tube shape for superior aerodynamic performance.

OverDrive 2
The most advanced steerer tube technology in today's Liv and Giant bikes. Designed to offer unprecedented front-end steering performance, the system's oversized headset bearings (1 1/2" lower, 1 1/4" upper) and tapered steerer tube work in harmony to provide supreme steering stiffness.

PowerCore
A massively oversized bottom-bracket/chainstay area features a fully integrated, 86-millimeter wide bottom-bracket design (92-millimeterwide for off-road bikes). Asymmetric chainstays provide additional stiffness on the driveside and stability on the non-driveside.